Skip to Content
VIDEO: Time Lapse Kitchen Remodel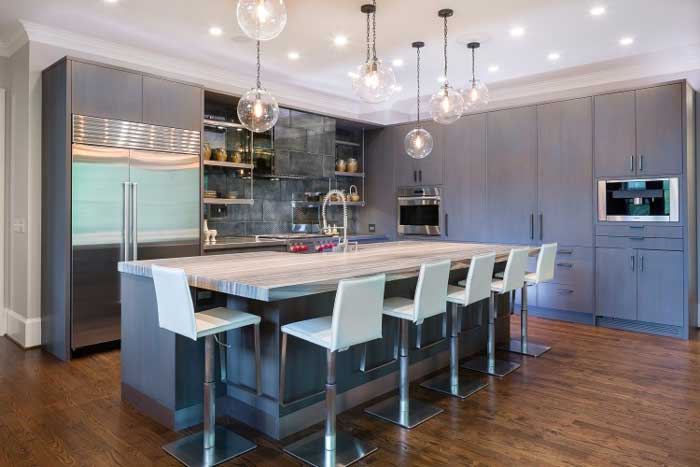 This beautiful kitchen remodel was recently completed by JR Renovations. Thanks to the hospitality of the owners and with the wonders of technology, a unique glimpse of the JRRI process may be viewed through this time-lapse kitchen remodel video.
Because of the homeowner's grand vision and a generous budget for this project, JR Renovations was tasked with creating a unique design with state-of-the-art features and top-of-the-line materials. The modern, sleek, and incredibly functional design by John and Niki Rogers make masterful use of luxurious cabinetry from Design Galleria and contemporary light fixtures from Visual Comfort. The four slabs of rich marble Mare Azzuro countertops from Miami Stone are honed, book matched and butterflied with a 3″ mitered edge. The Wolf oven range ties in beautifully with the hand-silvered glass backsplash from Ann Sacks.
In this time-lapse kitchen remodel video, watch for the professionalism and expertise of the crew at JR Renovations, including:
attention to detail,
daily job site cleanliness, and
limiting impact on the rest of the home.
While not all projects top the extravagance scales like this kitchen remodel, you can be guaranteed that all the remodeling projects at JR Renovations receive the same care and vigilance through our time-proven process and experienced craftsmanship.