Skip to Content
Painting Services in North Metro Atlanta
For High Quality Results Trust the Professionals at JR Renovations
Homeowners throughout North Metro Atlanta trust JR Renovations for our painting services and home remodeling expertise. Since 1996,JR Renovations has been providing exceptional client experiences through major home remodeling projects. We offer that same level of proficiency when we complete thorough painting services. Our award-winning professionals are led by a highly-experienced team and use high-quality paints and processes to refresh and brighten your home's interior and/or exterior. Whether you need to repaint your entire home, apply a new coat to a single room, or just want to add an accent wall, our team is up to the task. Call our design and build firm in Atlanta, GA today to learn more about how we can enhance your living space.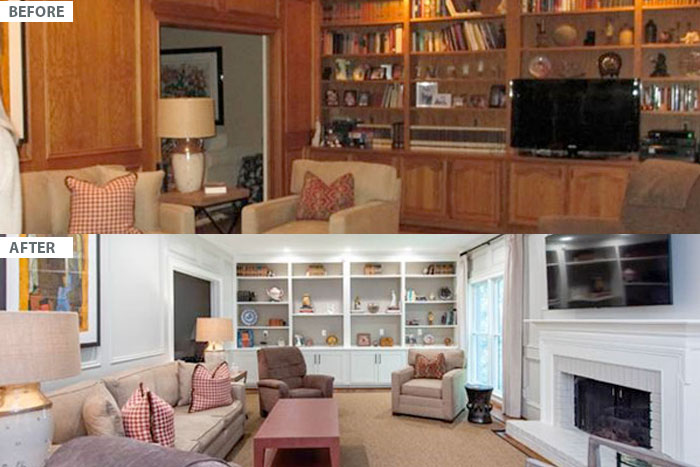 Exterior and Interior Painting is Fundamental to Your Home's Aesthetic and Value
People go to great lengths to ensure their homes look good and maintain their value from the moment their guests walk through the door. Homeowners want the pictures on their walls to be straight, their floors to be spotless, and their rooms to be tidy. But perhaps the most fundamental element of your home's aesthetic is the paint on its walls. Whether your walls are plain and agreeable or vibrant and lively, they set the tone for each room's style. You likely plan your furniture, drapery, artwork, and patterns based on the color of your walls. Many individuals enjoy an agreeable gray so that they can make changes to their accessories without disrupting the room's environment. Yet others like to show their style by using loud colors in each room of the house. Our painting services allow you to do whatever you want. If an accent wall is all you need to brighten your living room, we can make it a reality in short order. Share with us your vision so that we can bring it to life.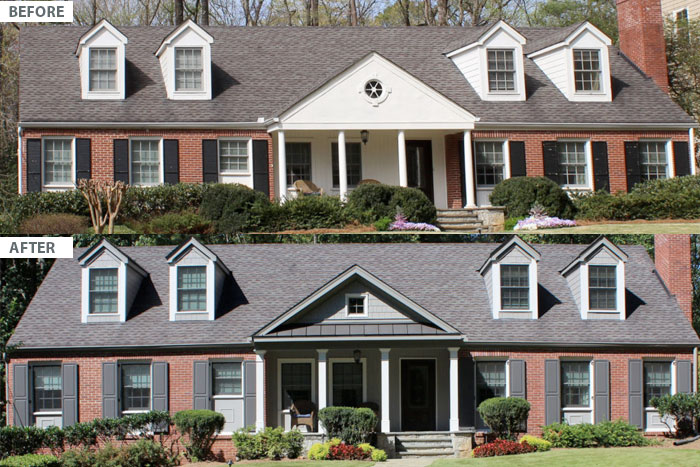 We Offer A Wide Variety of Interior and Exterior Painting Services
Atlanta is known for its style and flair, and our customers are living proof of that. We have provided exceptional interior and exterior painting services throughout North Metro Atlanta for more than two decades, so you can rest easy knowing we have completed jobs of all scopes and varieties. As a result, we are prepared to handle any task you can conceive. Whether you want to enhance the curb appeal of your home, display patterns on your walls, present an aura of uniformity, or have varying visions for each room in your house, our experts are ready and able to bring your concepts to life. We can even help you visualize what you want to accomplish. With our extensive experience, we have a firm understanding of color patterns that will and will not work in certain rooms and environments. We can offer painting ideas and make suggestions based on the size of your rooms, available natural light, and other elements of your house. Our comprehensive painting services include:
Interior painting
Exterior painting
Bedroom painting
Bathroom painting
Kitchen painting
Office painting
Living room painting
Trim painting
Color consultation
Color matching
Atlanta Homeowners Trust Our Team
JR Renovations has developed a reputation for employing the best painters and contractors in North Metro Atlanta. We are committed to complete customer satisfaction, so we have perfected a thorough design process that streamlines our painting services and home remodeling projects. We begin with an initial consultation to discuss your desires and price range. Once we are on the same page, we will work with you to select high-quality paints that meet your aesthetic and budgetary needs. When it is time to begin painting, we will provide instructions on how to prepare as well as a timeline so that you can plan for our presence. We will follow up after your painting services to ensure you are pleased with the results. We are confident you will be.
Contact JR Renovations Today
Your home's paint is among its most essential features. To look good, it must be consistent, fresh, and free of blemishes. Whether you need to apply a new coat to enliven the existing paint or want to redecorate with a completely new color, JR Renovations is up to the task. For nearly a quarter-century, we have been serving homeowners in North Metro Atlanta with exceptional interior painting services. Let us show you why homeowners trust us with all of their painting and home remodeling needs. Contact us today for a consultation.
Award Winning Design + Build Firm