Skip to Content
How Our Design Process Works at JR Renovations in North Metro Atlanta
Refined through years of diligent work and experience, our design process at JR Renovations is streamlined and effective. We want to connect with you to create a beautiful, functional space you and your family can enjoy for many years to come. Our team also strives to make the home renovation experience as painless as possible for North Metro Atlanta Area homeowners. From the initial consultation to the construction and post-construction follow-up, we're here for you every step of the design and build process.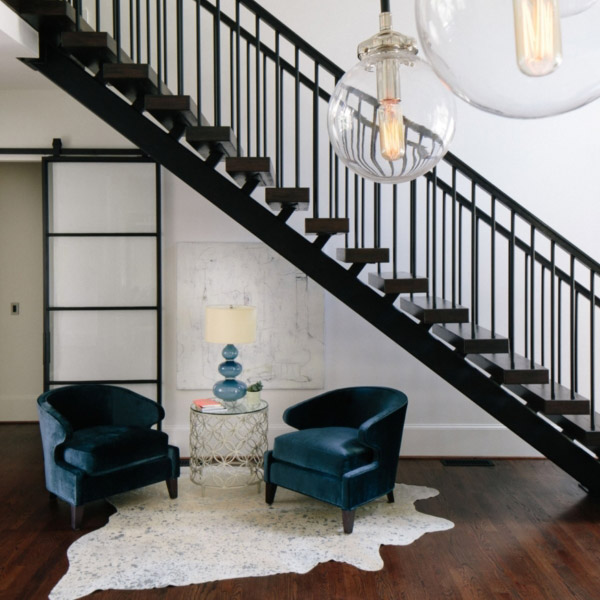 Setting the Bar High with Your Initial Consultation
The first step is to contact us to ensure we're a good fit for your project in terms of location and budget. Once this has been established, we'll set an appointment to meet in your home to discuss your ideas for the project. It's vital all homeowners be present, so we can hear everyone's thoughts and expectations about what the finished space should look and feel like. We'll exchange ideas about how we can achieve the overall vision for your project. We'll also discuss a suitable price range for your project. After this meeting, our design team will carefully evaluate the scope and breadth of your project and we'll then determine the cost of the design contract.  The deliverable of a design contract generally consists of input from our interior designer, drawings of your existing space, a new proposed floor plan, cabinet plans and elevations, electrical plan, tile plan and all of the selections (plumbing and electrical fixtures, granite, tile, cabinets), along with a detailed and thorough construction contract.  All of this is very comprehensive, so we know what it'll cost to execute your specific project based on the items selected and the plans drawn.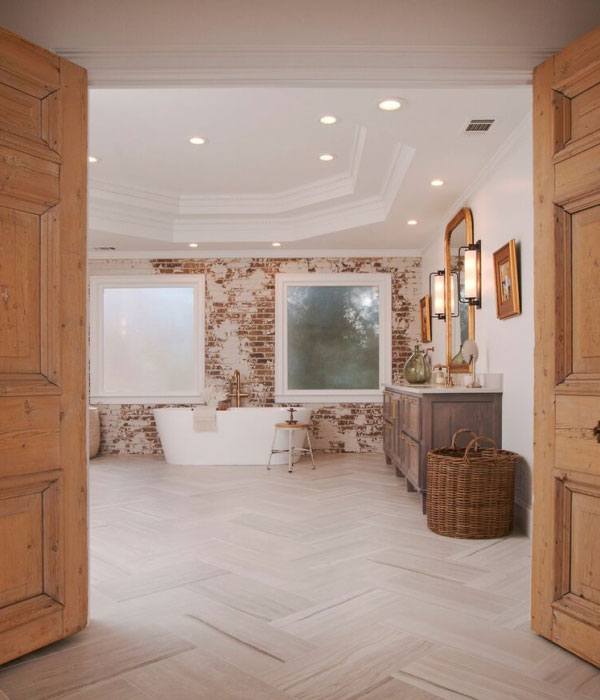 What Happens During the Design Phase of the Project?
Once you've accepted our design contract proposal, we'll schedule our initial design meeting. Our design team will meet with you in your home to begin the process of designing your project. This collaborative phase runs on two tracks at the same time. We set up a Pinterest board to begin the process of selecting all the various finishes, fixtures, and other items included in your project. While you collaborate with the design team on Pinterest, we begin the process of drawing all the plans needed to help you see your project as well as what we need to prepare the construction contract. Using JoinMe, our design assistant can literally walk you through 3D views of your room(s) and drawings on her computer screen, while you're on a secure website with no downloads required. After each phase of the drawings is discussed, we make required updates and continue moving forward toward our goal of complete and accurate drawings. The completed design contract is delivered via email to you, and after your review, we'll schedule a time to go over it line by line, so we're all on the same page to make any necessary changes.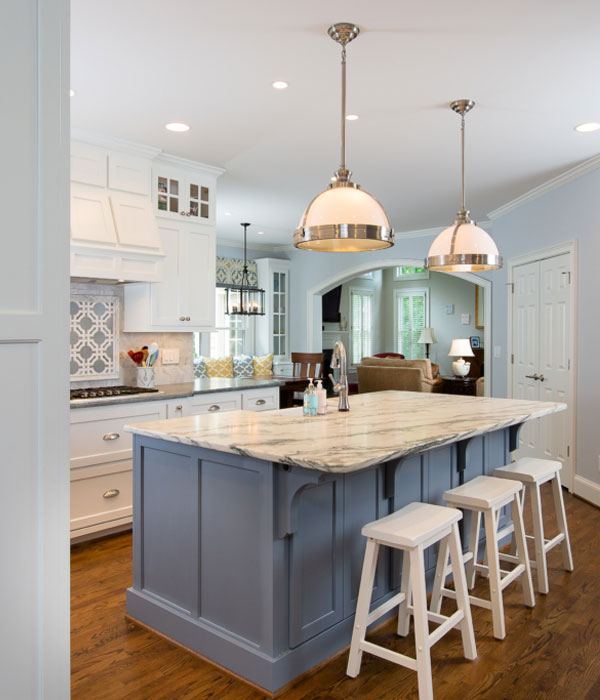 Now We're Ready for the Execution of Construction
Once we have an accurate design contract, we get your project scheduled, and 1-2 weeks before we begin, we'll meet for a pre-construction meeting. We'll discuss all the logistics of having us in your home, such as where we'll enter and exit, where the dumpster will be located, invoicing, change orders, and all the little details that make each project go smoothly. Throughout this time, we promise to maintain effective lines of communication. You'll be notified any time our construction team needs to come to your home. If there are any delays, you'll be informed. We want this project to be easy for you; we don't want to add any unnecessary stresses to an already stressful undertaking. Because of our commitment to excellence, you should never have to worry about the quality of work being done in your home. It's our job to manage your project, not yours. We use the correct craftsmen for each phase of the work, some of whom we've worked with for over a decade. We guarantee the same level of genuine craftsmanship through every phase of construction.
Post-Construction Follow-Up and a Three-Year Warranty
Just because your home is finished doesn't mean your relationship is over with JR Renovations. We'll provide you with a manual containing all relevant manufacturers' warranties and, most importantly, well after your project is completed, our team will still be there for you. We have confidence in the quality of our work, so you can rest assured we'll be available to ensure your continued satisfaction with your new custom remodeled home. All work comes with the manufacturers' warranties, as well as our industry-leading three-year warranty covering workmanship. Included in this warranty is one visit after 12 months to remedy any expansion and contracting issues. We'll caulk and touch-up drywall and paint at no charge. If you ever find something done incorrectly, we'll also repair or replace the item in question at no cost for as long as you own your home.
Award Winning Design + Build Firm