Skip to Content
Real Estate Services in the Greater Atlanta, GA Area
Take Advantage of Our Full Range of Real Estate Services
Atlanta is rapidly transforming into one of the most desirable living destinations in the U.S. With that national reputation comes an increased demand for modern homes with the comforts, amenities, and style of 21st-century living. JR Renovations is ready to meet that demand with advanced real estate services designed with your needs in mind. Our real estate expertise extends beyond expert remodels for your home. We also sell newly-constructed homes on our lots, build dream homes to client specifications, and purchase distressed properties. Our local company has been exceeding client expectations for real estate projects and transactions since 1996. We can make your dream home a reality too. Call us today to learn more.
Renovations/Remodels
With almost 25 years of experience, the JR Renovations team uses our expertise to dynamically transform your interior. Our award-winning remodeling services can add value, energy savings, and unique style to your home. We are a team of state-licensed and insured remodeling specialists that will use a customized design and building process to match your unique vision and deliver stunning results. Our full range of remodeling services includes:
Painting:  Our teams of painting professionals can handle interior and exterior projects of all sizes. From touch-ups to a single room to a new look for your entire home, we can complete painting jobs that are guaranteed to impress.
New Constructions
Our construction and project managers have more than 50 years of combined experience building custom homes, ranging from $500,000 to well over $10,000,000. We employ teams of designers and construction supervisors who will ensure your residential build is in line with the latest style and structural trends and is move-in ready. We have refined our methods over the last quarter-century to help our clients realize their dreams of a custom-built home, and created a streamlined construction process that includes:
Initial Client Call: Our process begins with a brief initial client call. We will make sure that our company is a good fit for your project and discuss the location and your budget range.
Design Contract: Once we agree on preliminary project details, JR Renovations schedules a pre-construction meeting to choose the lot, discuss all logistics and costs, and draw up an accurate design contract. This will be your opportunity to let your ideas flow and our chance to guide you through the earliest stages before construction begins. With our JoinMe 3D software, one of our design assistants can even walk you through the layout of your custom residence with web-based, computer-generated drawings.
Customized Construction: Building a custom home with us puts you in control. You will interact with one convenient point of contact and work from a single contract throughout the entire building process. We will coordinate with and oversee all personnel, including designers, architects, and general contractors, and give you the freedom to make changes on the fly. This oversight will set proper expectations for you and ensure every aspect of your new construction has a dedicated craftsman to complete all installation work and finishing touches.
Post Construction Follow Up: Once the construction ends, we will follow up as part of our standard service promise. We will provide you with a manual containing all warranty information and make ourselves available for any touch-up work, repairs, or replacements for 12 months.
New Home Sales
Many buyers in the Greater Atlanta, GA area search for homes with modern features, conveniences, and aesthetics. They do not want to inherit other people's interior issues by purchasing a pre-owned home but also do not have the time to customize a new one. JR Renovations offers the ideal solution with our full range of new, pre-built homes for sale on our existing lots. Our newly-constructed homes combine a desirable location, unique domestic vision for the area, and ideal land size to create the perfect dwelling. Our agents will work diligently to match you with the right layout and ensure you get the home-buying experience you deserve.
Vetting Our Spec Homes
Our trusted real estate professionals do an enormous amount of research to determine the perfect locations for building our speculative homes. We utilize teams of architects, engineers, real estate agents, and other staff to perform essential due diligence before construction work begins. Our normal process includes inspecting setbacks, storm easements, soil quality, title issues, and sewer hookups in the best neighborhoods of North Metro Atlanta. You know you are getting a spectacular buy when you work with us.
Building an Essential Customer Connection
JR Renovations is, first and foremost, a home building company that sells houses. We are not a sales company that builds homes. When going through the purchase process with you, we will get to know your mindset as a homebuyer and strive to understand your goals. Our agents will communicate with you to keep you involved in the process and add value to the experience. Before you buy a home from us, we want to ensure you fully understand:
The benefits of  buying a newly-constructed home
Expectations concerning change orders and home selections
Extra costs and overages
Warranty information
Any cost savings we can offer
We want you to be happy with every aspect of your purchase when we hand you the keys to your forever home. Contact us today for more.
The Grace
4 bedroom, 4.5 bathroom, 3,500 sq ft home
2685 Francis Road Milton, GA

The Hayden
4 bedroom, 4.5 bathroom, 4,400 sq ft home
2695 Francis Road, Milton, GA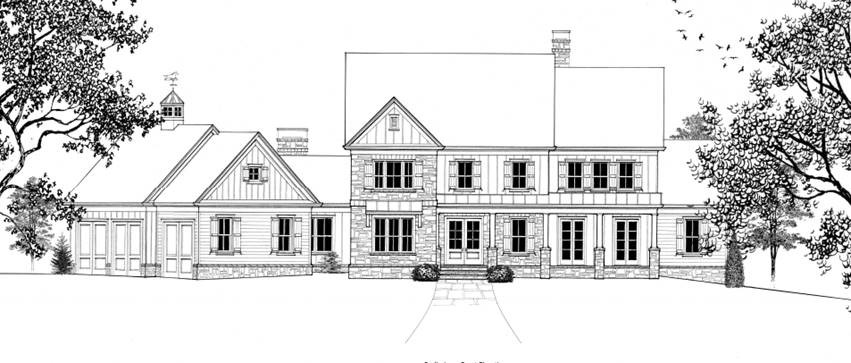 Distressed Property Purchases
Your home is in a state of disrepair. You would like to avoid the time and expense of an open house. Regardless of why you are selling your home "as is," our company offers an efficient buying process for distressed homes throughout the Atlanta, GA area. We will sit down and discuss pricing and terms with you concerning your sale. Once we reach an agreement, we can close on your property within 14 days to give you a selling experience of which you can be proud. Contact us today to see if JR Renovations might be a good fit for you.
Contact JR Renovations
The investment you make in your home will be one of the most substantial in your lifetime. You can create a place that is all your own to live, work, and raise a family. But you must have reputable builders and real estate professionals to make that vision a reality. When buying or selling in the Greater Atlanta, GA area, rely on the award-winning real estate experts at JR Renovations. Contact us today and get the experience you deserve.