Skip to Content
Outdoor Living – East Cobb Porch
When our clients reached out to us, they were looking to update and improve their porch area. The original space was pre-fabricated, and had a number of design flaws. While the area was functional, it didn't meet the standard of excellence our clients were looking to achieve.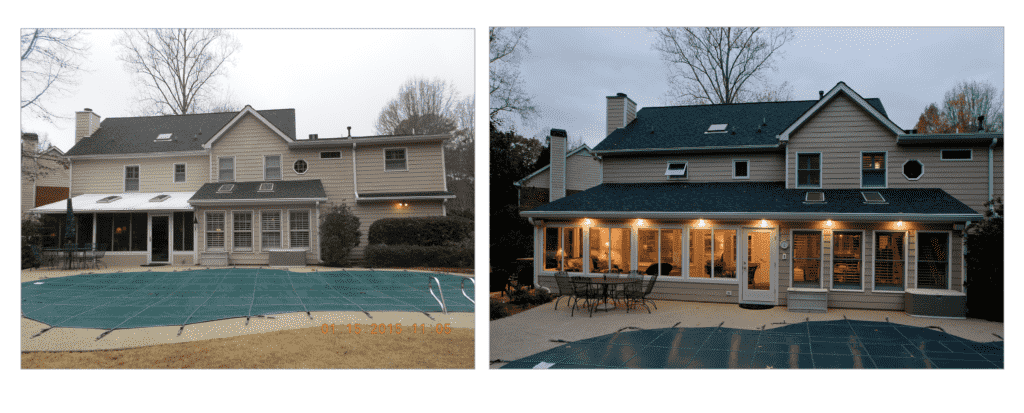 In the design phase of this project, we decided to raise the elevation of the roof, replace the existing windows directly above the porch with shorter units, and add a door to the powder room.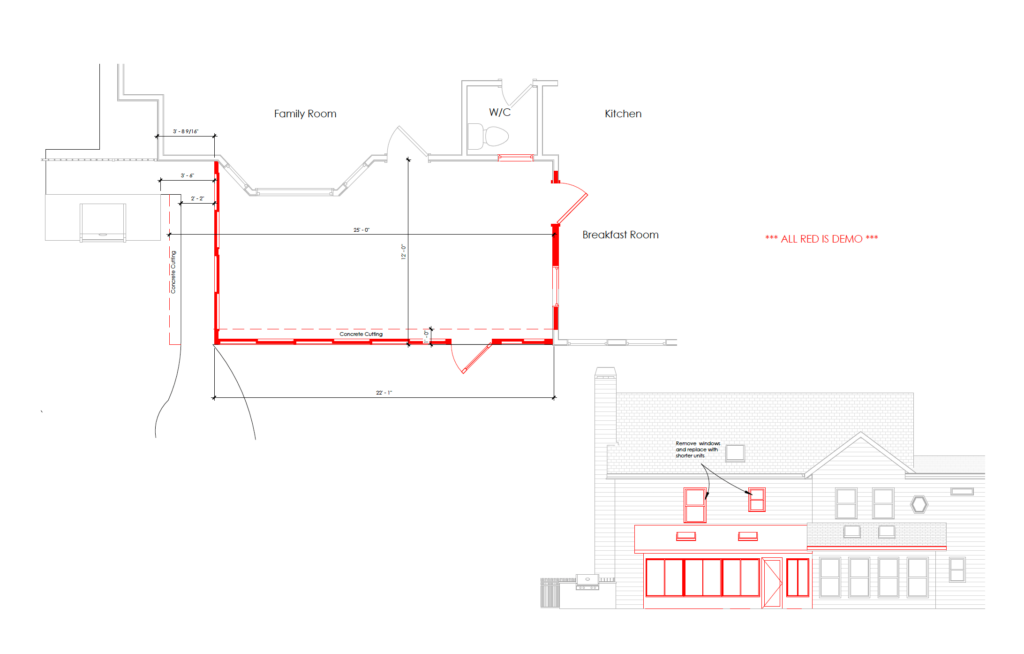 Raising the roof elevation created an even, uniform roof line along the back of the home. And our clients have children, so direct access to the powder room meant the children didn't need to run through the house… which is especially helpful on pool days!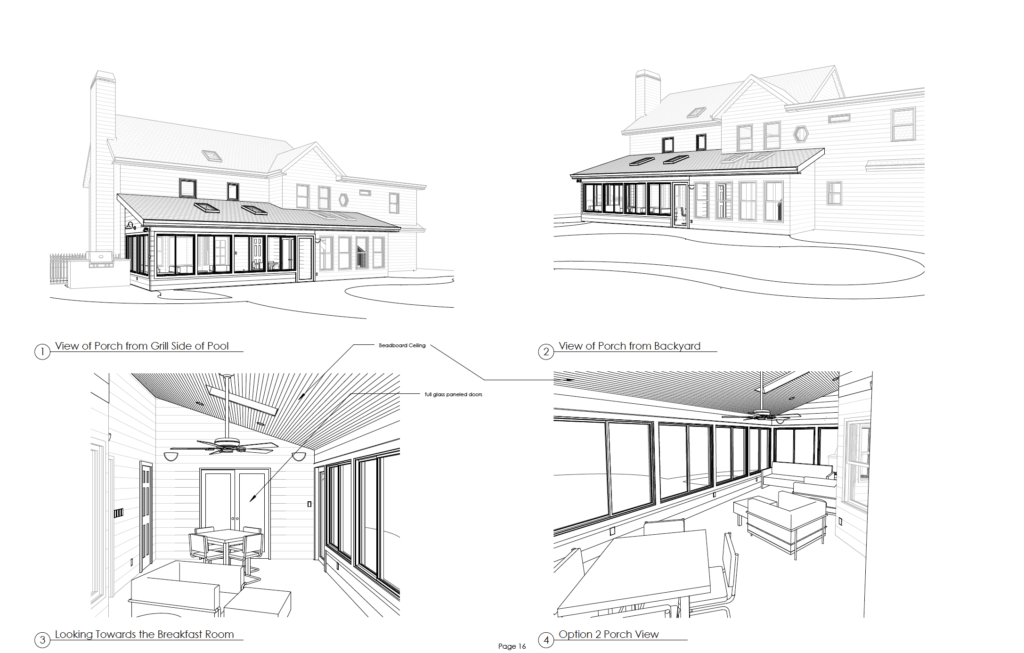 Adjacent to the porch is a breakfast area – we removed the window and expanded the entryway. Instead of having two traditional doors, which would occupy a significant amount of wall space, we installed pocket doors. This type of door uses the hallow space in the wall to house each panel.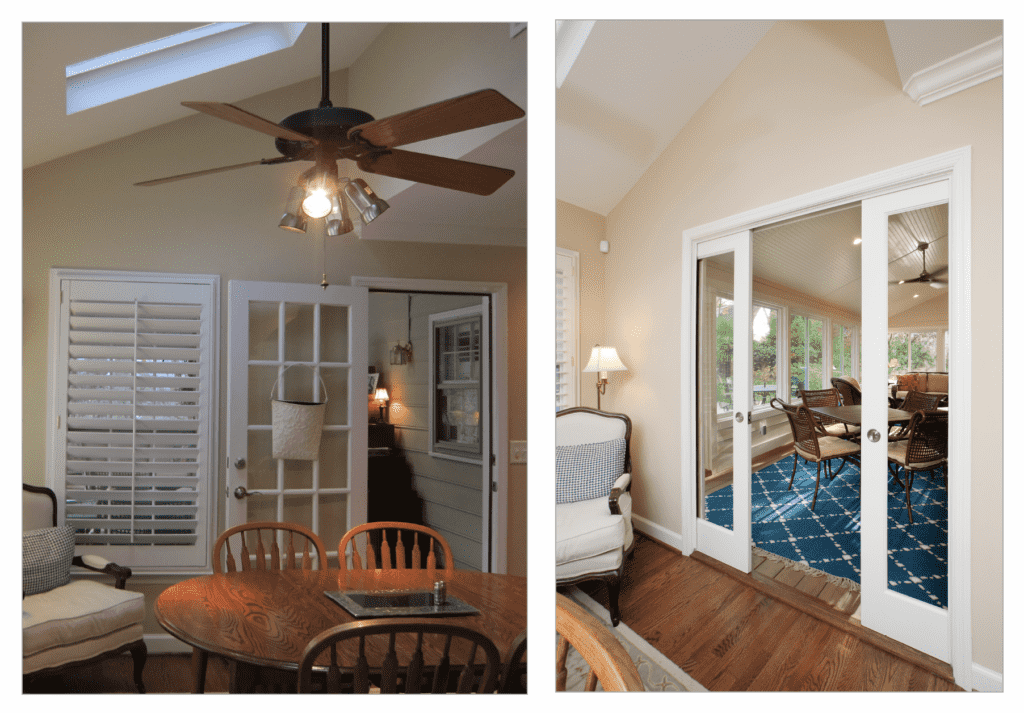 And we finished the project off with a new ceiling fan, soffit lights, climate control, and a light fixture for a previously un-lit grilling area.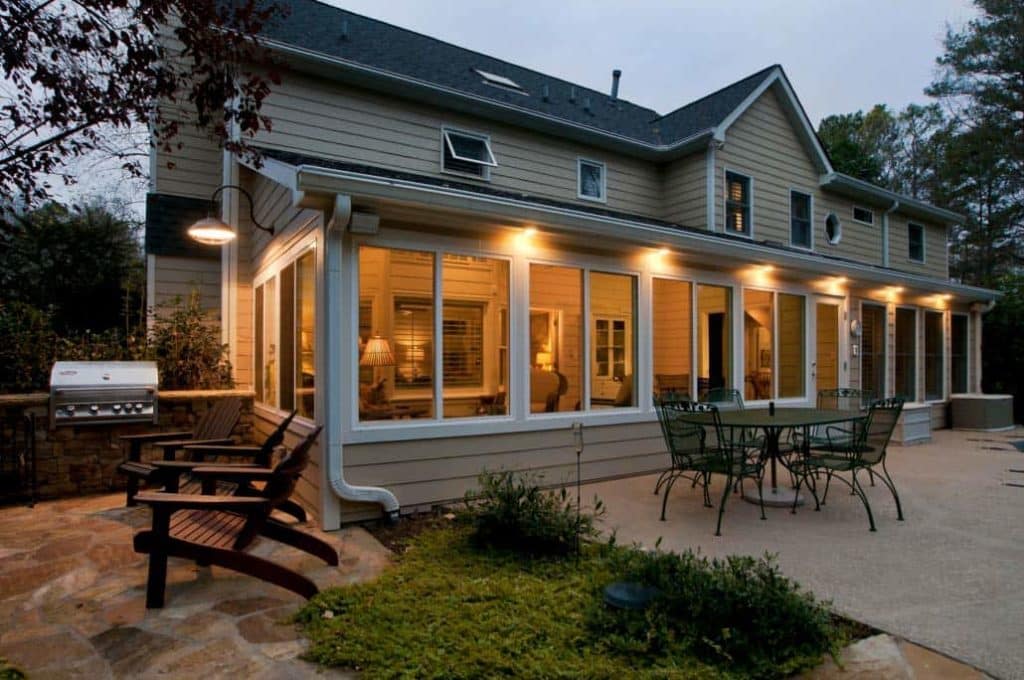 All in all, our clients were pleased with the finished product! While this isn't a screen porch, they love that we kept the "feeling" of one.
And they were so pleased with the outcome of the project, they had us renovate their kitchen not long after. Check out the kitchen HERE.