Skip to Content
Exposed Brick In Home Design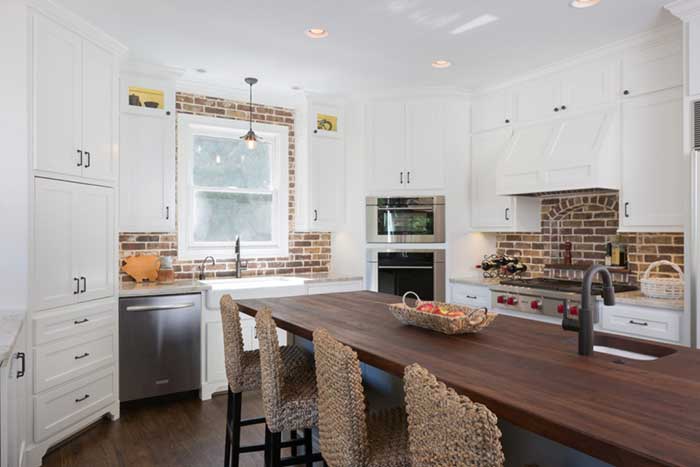 Out of all of the construction materials to build with, brick is one of the few that can be left untouched and still remain beautiful after generations of wear and tear. Brick has the ability to look a hundred different ways on the exterior and interior of a home. Brick can be made to look organic, rustic and natural. The tumbled look of brick gives dimension to a room without the need to over decorate. It also brings a mixed feeling of old and new together in more modern spaces. If you want a timeless touch in your home, an exposed brick wall will help you get it.
We're seeing brick more and more in interior applications on fireplaces, interior walls, backsplashes, and sunrooms.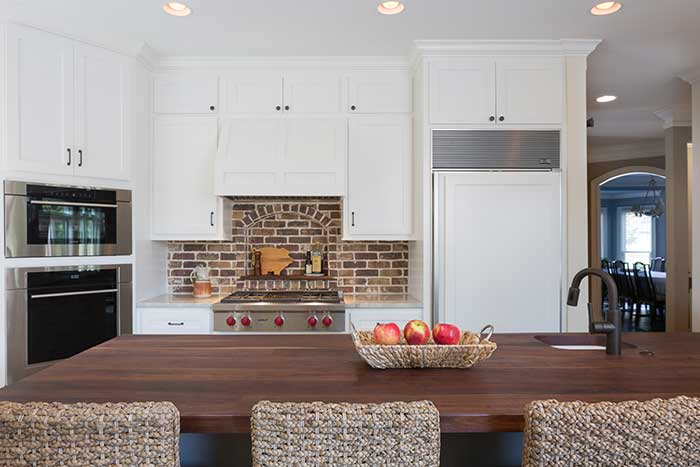 Painted / Washed Brick – Brick can be thoroughly coated with sealed paint or can be given an aged look with paint or whitewash. A thin layer of whitewash can be used to visually wear out the wall. Uneven infliction will benefit the look of the surface. Paint can transform the interior of space without little effort. Since brick has natural symmetry in its patterns and texture, painting over it can be a viable option for a customized interior to match any color scheme.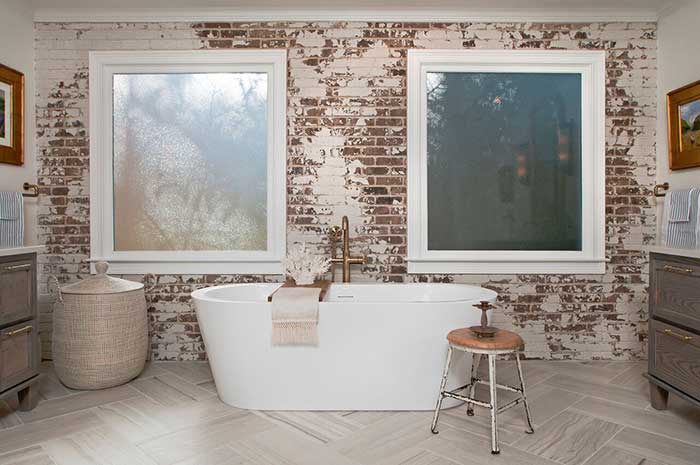 Brick As A Back Drop – Brick can be used as an accent wall or it can be paired with other exposed materials to give a room a rustic yet contemporary feel. The more brick joints are exposed, the more rustic and lose the aesthetic will feel. For a clean and sophisticated look, use brick as a backdrop for wall art, paintings, and sculptures.
Accent Wall – Brick adds a certain charm to space, and brings a cozy element to even the sparsest of rooms. It is usually suggested to have only one wall per room with exposed brick, as its rich color and texture might overload the space and make the interior look heavy. Exposed brickworks beautifully mixed with modern elements, like a clean white subway tile in a kitchen.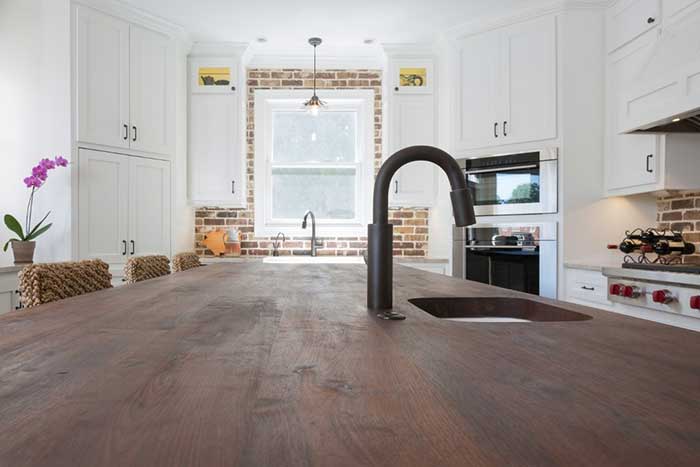 If you have a space with original brick, consider working your design around it. And if you love the look of brick but are not lucky enough to have some, talk to JRR about some design options to give you this look!