Skip to Content
What Is Design + Building at JR Renovations in North Metro Atlanta??
Design + build is a method of project delivery in which one entity – JR Renovations – works under a single contract with you, the homeowner, to complete the entire custom remodeling project. This means there is one entity, one contract, and one unified workflow from the initial concept through completion. Imagine all the benefits a personal, proven design and build remodeling process can have on your project's results. When you work with an experienced design and build firm like JR Renovations in the North Metro Atlanta Area, we don't expect you to know "what comes next." We have a clearly defined method of walking you through the process from concept to completion. Refined through years of diligent work, our processes have been streamlined to their most effective iterations.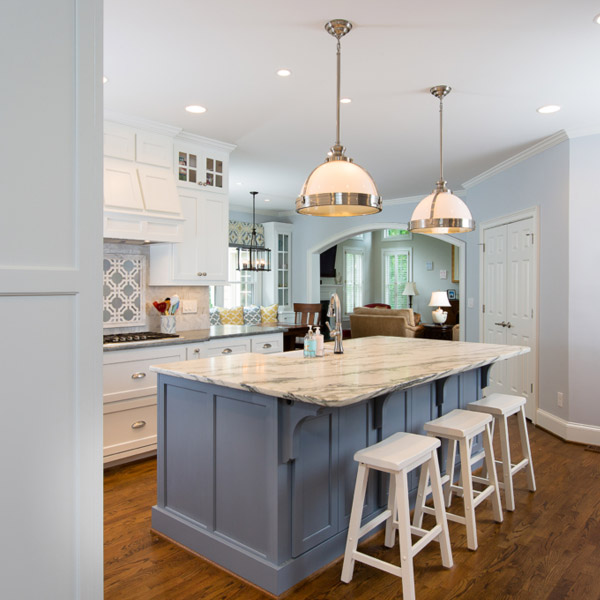 How Is Our Design + Build Remodeling Process Beneficial?
If you decided not to work with a design and build firm and instead had to coordinate with a general contractor, an architect, and a design professional, the opportunities for something not to get communicated correctly are vast, especially when each of these businesses has their own unique process which doesn't necessarily work with the others. Do you remember the game of telephone from your childhood? Did the message at the end of the chain usually get relayed exactly the way it was spoken to the first person? There's nothing more personal than a home renovation. Is the game of telephone the system you would entrust to have your home's remodeling needs met?
What's Included in Our Design + Building Remodeling Process
The John Rogers Design + Build Remodeling Process is a simple, personal, and effective one. It begins when you, the client, call us. During a brief phone call, we make sure we're a good fit for your project in terms of location and budget. If so, we'll then set an appointment to meet at your home to discuss your ideas for the project. Once costs have been determined and agreed upon, you receive the most incredibly detailed and comprehensive construction contract, specifying the following:
Input from our interior designer
Drawings for your existing space
A new proposed floor plan
Cabinet plans and elevations
Electrical and tile plans
Options for plumbing
Options for electrical fixtures, granite, tile, cabinets, etc.
We help you see how each element of the project influences and complements each other. We respect your time by presenting these details to you at once, during a single meeting, instead of asking you to meet with multiple entities. Read the details of the next three steps in our design and build remodeling process here: Our Design Process.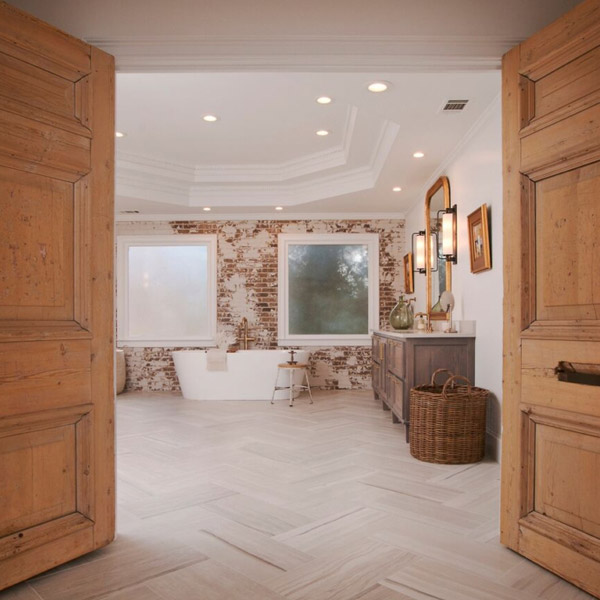 Why You Need to Be Able to Trust Your Renovator
It's important who you hire to do the work in your North Metro Atlanta home, and here's why: After three months, we're going to know more about you than just about anyone else. Unlike your accountant or stockbroker, our work crew will be a part of your daily life in and around your home. As we remodel your home, we'll be included in your daily routines. In the first week on the job, you may rush to be showered and dressed before our crew arrives. But, take it from our experience, after just a few days, you'll meet us in the morning wearing your bathrobe and slippers, treating us like warm, old friends. We'll even know where the dog treats are for Skipper.
JR Renovations Strives for Perfection
Establishing rapport with clients is essential to understanding their renovation needs. You'll never have to worry about showing subcontractors where everything is located inside your home because we'll be there to oversee everything. We'll keep you informed of the project's progress, and you'll never receive a surprise invoice with items not included in the contract. If there's ever a problem, all you have to do is call us. Our company strives for perfection. We know things don't always work out as planned, but we're here to satisfy you in any way we can. Contact us today to get started with bringing your ideas to life!
Award Winning Design + Build Firm