Skip to Content
Bathroom Remodels in North Metro Atlanta, GA Made Easy
Bathrooms are among the most complex rooms to renovate in your home, so you shouldn't leave them completely to chance. Hire a seasoned professional who has a proven track record. You can't go wrong with the pros at JR Renovations. Our team specializes in bathroom remodels for North Metro Atlanta Area homeowners. Starting at $50K and up for a master bathroom or $20K and up for a guest bath, these projects require a detailed design contract to begin the renovation process. Thanks to our award-winning design and build firm's comprehensive and collaborative approach, you'll be able to work with the same team from project beginning to end. Contact us today to get started with a phone consultation to see why we're the best renovations company for the job!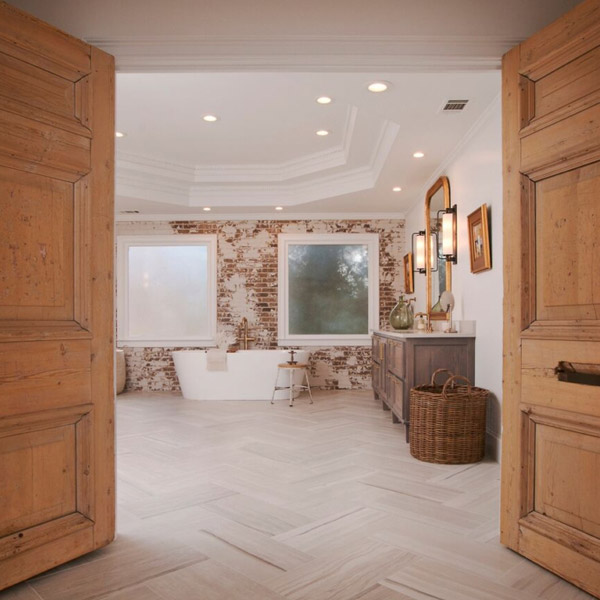 The Most Common Types of Bathroom Remodels to Consider
Today's homeowners are concerned about selecting new bathroom countertops, flooring, and fixtures that are low maintenance and built to withstand daily use and excess moisture. If space is at a premium in your master or guest bathroom, consider adding an elegant pedestal sink or a vanity with hidden storage compartments to make the organization of your toiletries sleek and convenient. Have you always wanted your bathroom to feel more open and less dingy? Consider adding windows or skylights to make it airy, bright, and inviting. If rising utility bills have you anxious, consider updating to energy-efficient features, such as a tankless water heater, radiant floor heating, a low-flow toilet and faucets, or modern LED lighting. Your investment in a bathroom remodel will practically pay for itself over time in monthly energy savings, not to mention a significant increase in your home's value.
Request a Consultation from JR Renovations
At JR Renovations, we do bathroom remodels in the North Metro Atlanta Area right. When you contact us to request a consultation, we'll go over your needs and wants and align them with your remodeling budget to the best of our ability. Using computer-aided drafting and other user-friendly tools, we'll be able to show you computer models of your new bathroom before any construction begins, so you can visualize how everything will come together and make any last-minute changes. All remodels come with an industry-leading three-year warranty on workmanship, as well as warranties from the manufacturers to guarantee your continued satisfaction. Ready to get started? Call us today!
Award Winning Design + Build Firm