Skip to Content
Exceeding Atlanta Homeowners' Expectations Since 1996
Since 1996, JR Renovations has been providing an exceptional renovation experience that exceeds clients' expectations every time. Our team delivers a high-quality, hands-on experience through open lines of communication and timely updates during each step of the design and build process. We utilize computer-aided drafting and several other next-gen, user-friendly tools, including an online Gantt chart project schedule to make our process as streamlined as possible. It takes several professionals to coordinate a successful on-time and in-budget renovation. We're committed to scheduling, following up, and maintaining clear communication with everyone involved!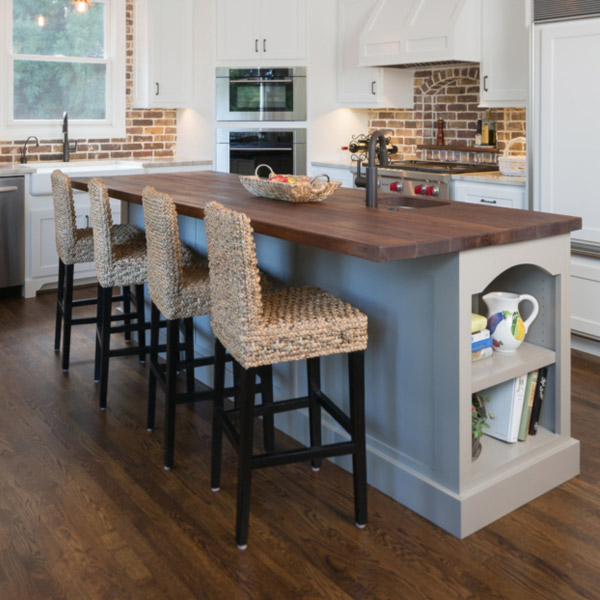 Why Choose JR Renovations for Your Next Project?
Simply put, you should choose JR Renovations because we do what we say we're going to do when we say we're going to do it. If for any reason, there is a delay, we maintain strong communication to inform you quickly. Our commitment to communication sets us apart from other local contractors. Many homeowners choose us because of our expertise. For nearly 25 years, we've been listening to our clients and creating beautiful, comforting spaces based on their style and budget. Our extensive experience in custom designs, along with our exclusive connections to qualified vendors and subcontractors, allows us to perform consistently at the high level of discriminating homeowners as you expect.
Proven & Recognized: State-Licensed, Lead Paint-Certified
Since 2011, JR Renovations has been a member of the National Association of the Remodeling Industry (NARI), the largest and most influential remodeling association in the country with over 8,000 national members and 250 local members. Our company has won six NARI Atlanta Contractor of the Year Awards, while our founder John Rogers has been appointed as the chairperson of the NARI Atlanta Government Affairs Committee along with his participation on the national committee. Members of this board have taken part in shaping many state laws pertaining to our industry, including state contracting laws, the Environmental Protection Agency's Lead Renovation, Repair, and Painting Rule (RRP laws), Occupational Safety and Health Administration (OSHA) regulations, permitting processes, and more.
John is passionate about his position, seeking new ways to spread information back to NARI members to keep everyone informed about laws affecting our industry. John continues to raise the bar, so subpar contractors have nowhere to go in our state. A Georgia law put into effect in 2007 requires individuals offering remodeling services to be licensed by the state. Contracting work with an unlicensed individual renders the contract invalid. As of April 2010, anyone who works on a home built prior to 1978 must test for lead paint and be certified by the EPA if lead is present. This is a federal and now state law. We're proud to be among the few who are both state-licensed and lead paint-certified.
Our Hard Work Has Earned Us Multiple Industry Awards
Our diligence over the years has been recognized by clients and industry leaders alike. We've been fortunate enough to have worked with some fun folks over the years, including Nate Berkus' design firm and The Property Brothers from HGTV. We've also been recognized for achievements in design and customer service with multiple awards, including the Big 550 (rankings of the top remodelers in the country) and the Atlanta Business Chronicle's Top 25 Remodelers in Atlanta.
We Genuinely Care About Helping Others in the Community
Volunteering is also something we're proud to participate in at JR Renovations. In the days following Hurricane Katrina, John Rogers and his family journeyed to the neighboring states of Alabama and Mississippi to assist those devastated by hurricane damage. Volunteering with CORE, John was privileged to work with staff from around the nation to rebuild 71 homes, re-roof 81 homes, and clean and sanitize over 500 homes. This work was completed by over 8,000 volunteers between September 12, 2005 and July 28, 2006 and is one example of how we've given back to our local communities.
Homeowners Trust Our Renovators:
Check Out Our Reviews
We're relentless at keeping you informed and educated on available options, so you're delighted with every aspect of your home renovation. You don't have to take our word for it! You can check us out on Houzz and Facebook to see real reviews from JR Renovations clients.
Award Winning Design + Build Firm