Skip to Content
Remodeling Your Bathroom: The Difference Is In The Details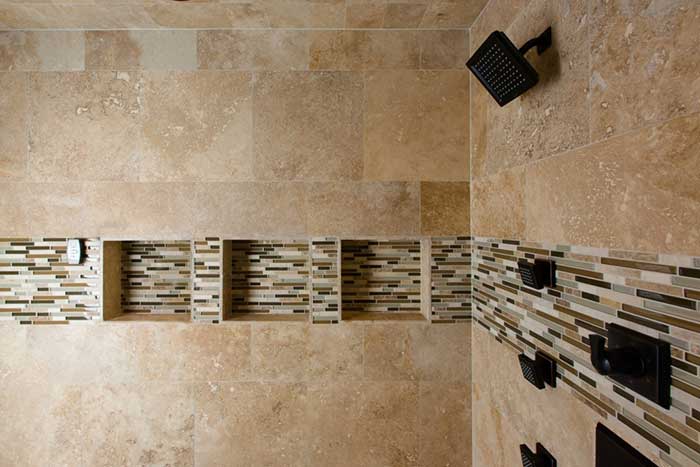 Despite being one of the smaller rooms in your home, a bath remodel is no small undertaking. Bathroom remodeling and design blend big dreams and practical realities. The little things about an intimate room can make a huge difference in the day-to-day experience of it. These are just some of the often unseen benefits of having JR Renovations (JRR) renovate your bathroom that can make a big impact: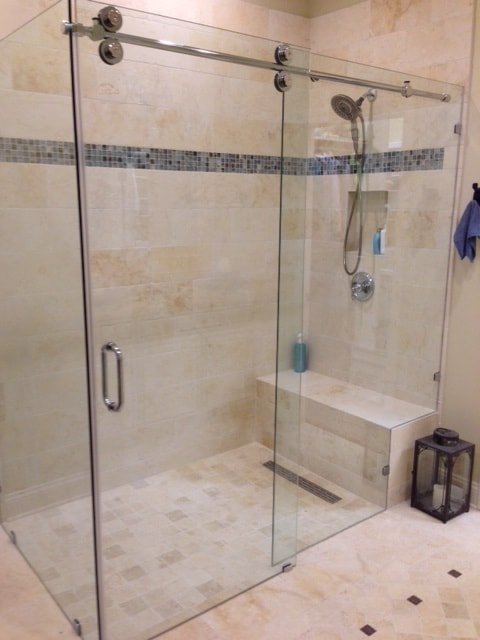 Latest Technology & Top Products
The JR Renovations team has a mission to stay on the cutting edge of home improvement advancements, and we are often first adopters of new technology and products. Do you remember the elastomeric waterproofing membrane that JRR uses behind all of our gorgeous shower designs? See more about Regard here This product is just one example of the revolutionary products that JRR uses on a consistent basis. Watch our portfolio grow as we document the new and innovative products we use: All In The Details
Knowledge Of Codes & Safety Best Practices
Do you know the building codes that dictate bathroom size, venting, etc? Do you know if you need a dedicated 20-amp circuit exclusively for the bathroom? We know. All our project managers and designers stay up to date through continuing education so we know all the code changes and the latest product research.
Thinking about adding a soaker tub or a multi-head shower? You may need a bigger water heater. JRR will determine your first-hour rating (FHR), a measure of how much hot water it produces in an hour, and factor this into your remodeling plans.
JRR applies decades of expertise to every bathroom design, take the shower drain as one seemingly simple example. Did you know that residential plumbing typically uses 1½-inch pipes for drains? (You'd be surprised how much gunk and hair can do down that drain) The larger the drain, the less likely it is to clog. JRR has known for a long time switching to a 2-inch drain can have a big benefit for negligible costs or work time. Placement of the drain is another critical function that is often overlooked, because how well can a drain really function if you have to stand on top of it? JRR has refined ideas and plans over the decades to make the most of every new shower we build.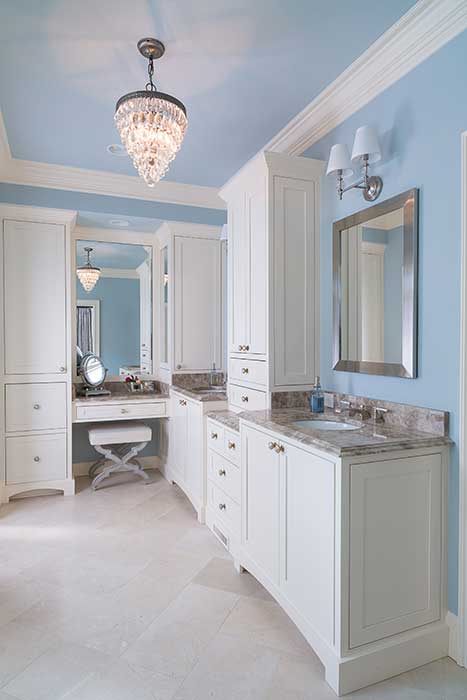 Design
How tall are you? And your spouse? This may be just one of the surprising questions our JRR designers will likely ask you during the design process for your new bathroom. Because you don't want to have to bend down in the shower to wash your hair, you want your towel always in reach and your 'getting ready' process to be a pleasant one. We take in to account height, mobility, storage, future plans for moving or aging in place and many other factors when making critical design determinations for the bathroom.