Skip to Content
What Makes A Superior Remodeler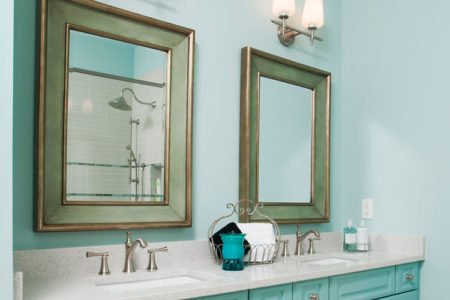 Great remodeling design and construction means superior fit and finishes, not simply problem-solving. This sounds like an oxymoron when you consider that remodeling, in its purpose, solves a problem – whether functional or aesthetic – that a homeowner has with their residence. However, whether the problem is precisely or carelessly solved creates the divide between mediocre contractors and great ones.
So what denotes superior craftsmanship in a home renovation? JR Renovations president and owner, John Rogers, has seen many examples of sloppy and improper remodeling over the decades. There are certain things that he sees with frequency, that other remodelers often do incorrectly, or poorly.
Focusing for now on the bathroom, these elements raise red flags about the quality of work: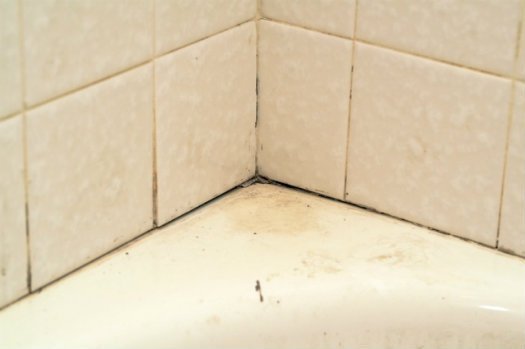 Mold In The Shower: If a shower floor has mold, or growing stalagmites (as John calls them) the shower floor was built without pre-slope. All showers have a pan at the bottom, which will catch the water which flows through the grout. If this shower pan has been installed level with the plywood or even tilted away from the drain, the shower will not drain water properly.
JR Renovations uses a tile sand mix, to secure the shower pan in a small slope directing water immediately down the drain. This does not allow for any mold growth or water stagnation. This is an industry best practice that surprisingly few remodelers actually practice.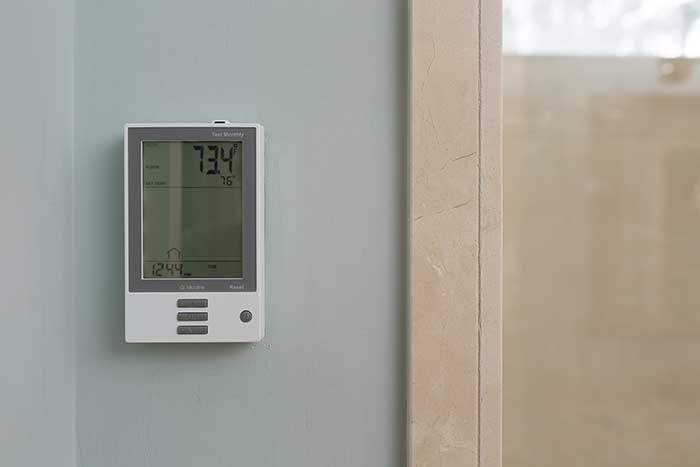 Where Tile Meets Trim: Finishing tile on a wall with an appropriate bullnose or edging is a design detail that substandard contractors do not even do. Seeing any tile with an unfinished edge or improperly cut tile raises a red flag to the expertise and professionalism of the work. Perhaps a less seen detail is where tile meets trim; "tile should never be proud of trim" states John. If a thick tile meets molding, the molding must be brought forward so that the trim always emerges out from the wall further than the trim.
Only professional and detail-oriented remodeling firms like JR Renovations anticipate these occurrences and plan each project this way from the beginning.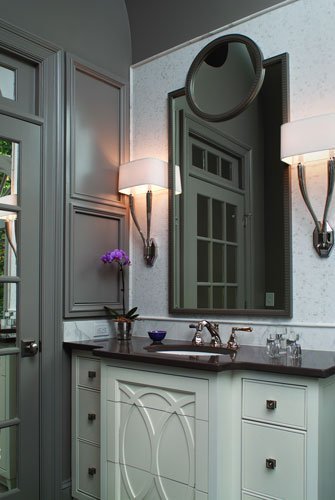 Bathroom Lighting: Master bathrooms and powder rooms should NOT have the same lighting. A master bath requires lighting above and next to the mirror to assist with makeup, shaving, and other personal care. Other light fixtures in the room are likely necessary and the size and shape of the room will determine these locations. A powder room should have soft lighting around the mirror and decorative fixtures in the center of the room.
A bathroom that has a light fixture that is too close to, or reflects in, the mirror is just wrong. Sconces that have been hung prior to mirror installation are also just wrong. If your contractor has not designed a custom mirror based on your vanity and your room size, and then finalized all lighting placement once the mirror is installed, they have not done it the best way.
These are seemingly small details that one might be convinced are inconsequential until actually trying to use the bathroom. Decades of experience, as well as design expertise, have led John and his team to several best practices when it comes to bathroom lighting.
It's important to remember not to let bells and whistles distract you from the simple truth that quality is what matters. The most luxurious materials and trend-setting products are not worth anything if they are not designed and installed properly. Often times these proper methods are not obvious to those of us who are not construction professionals; which is why it's so important to trust your renovator.