Skip to Content
Good Communication Makes Good Clients

You've undoubtedly heard the old adage "good fences make good neighbors". It's a tried and true expression that, when you reflect upon it, has a lot to do with setting expectations and setting boundaries. While JR Renovations might not build fences per se, they do a great deal of expectation setting with their clients. One of the first and most important guidelines they establish upfront is their Communication Policy. Because, well, let's face it…when a company's communication is poor it often means other things are lacking as well.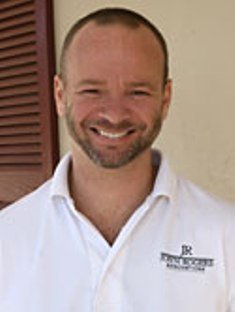 When JR Renovations began in Metro-Atlanta nearly twenty years ago, company founder John Rogers pulled from his past restaurant management experience to develop a steadfast communication strategy. Managing literally hundreds of direct reports, employees, and vendors, Rogers gained an understanding that great service and a great client experience could not be attained without great communication amongst his staff. Applying these ideas to the world of high-end renovations was not difficult for Rogers, and clients agree it's one of the company's many strengths.
"When it comes to life in general, it's always about a good plan, and that's exactly what you get from John. He describes everything about the project and his process in great detail. He leaves no room for guessing" current client Meryl Kaufman described. Kaufman's kitchen was just remodeled by JR Renovations, an experience which she called a 'surprisingly pleasant experience.'
"John prepared me appropriately for what to expect and held our hand throughout the process. They really wanted it to be a pleasant experience for us… John told us upfront that (remodeling) is not easy. (He told us) it's going to disrupt your life – but we're going to set boundaries to make sure your life is as easy as possible." The communication that Rogers promised to Kaufman was the same policy he uses for all of his clients, and it is as follows:
JR Renovations Communication Standards
Business Hours
Monday – Friday, 8:00am – 5:00pm
The JR Renovations (JRR) team promises to return calls or emails received during business hours as quickly as possible every day. Even if they are writing or calling to say "I don't have an answer but I am working on one".
Any calls or emails after hours will be responded to as quickly as possible the next business day.
Acknowledging that everyone has smartphones, and the ability to connect 24/7, JRR asks clients to try to limit the after-hours emails and contact as much as possible.
Changes or Problems
The JRR team promises to call you immediately if they determine something will cause a change to the scope of work, find anything that needs attention, or encounter any work in your home done previously that should be corrected or done better. They promise to keep you quickly and fully in the know about your home.
The JRR Team Commits To:
Never showing up unannounced during non-working hours.
Always scheduling meeting times with clients in advance, and being on time for meetings.
Making every effort to manage clients' expectations as to who will be at their home and when.
Doing their best to communicate with clients in their preferred method (text, email or phone call)
The JRR Team Asks Their Clients To Commit To:
When receiving a call or email from the JRR team, clients are asked to please respond in a similar fashion – in the same way, the JRR team committed to.
When anything that might be negative or sensitive needs to be discussed, clients are asked to never do so via email. The JRR team feels that email does not communicate with emotion and the team prefers if this ever needs to happen that it takes place via phone or in person.
Following the company's other written policies for changes, selections, etc.
What JR Renovationsunderstands is that to be successful, a busy company needs to have some boundaries in place that let them manage work and communications well. In order for design/build remodeling firms like JRR to give great service, they have to set foundations (policies, standards, protocols, workflows) in their business that enable them to serve their clients consistently and sustainably.
The fact that Rogers is such a stickler for his processes is something that clients like Kaufman find desirable from their remodeler, "I love that about him!"
"John really went through what was expected – of us, of them and from the process…He is very upfront. There is no guessing."