Skip to Content
How A Remodeler Selects A Remodeler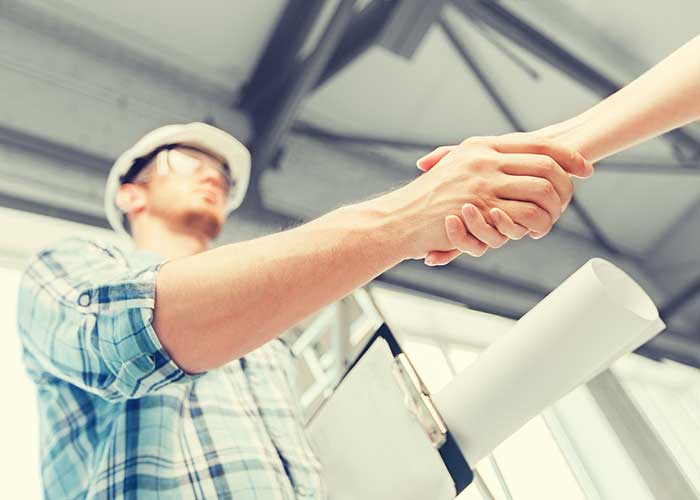 Have you ever wondered how your doctor decides which doctor she will go to? Or who cuts your hair stylist's hair? Professionals have exclusive insider views of their own industries, and the knowledge and experience to know how to select the best amongst their peers. I recently had the opportunity to talk to JR Renovations owner, John Rogers, about what he would look for if he was hiring a remodeler to work on his own home.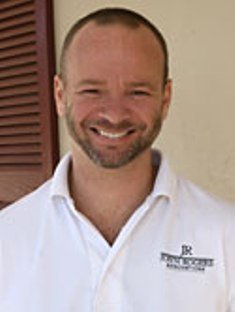 "The first things I would look for would be creativity and an organized internal process," Rogers began. He explained that creative designs and creative solutions are a hallmark of a talented professional. "I would never just want an order taker, someone that only lets you choose options X, Y or Z. I want artistic options – not cookie-cutter choices. A great designer will help push their client to the edge of their typical comfort zone to open a new world of exciting choices and combinations." Rogers explained that if he didn't see creative designs on a company's website portfolio, he would never waste his time with a phone call expecting something different.
When he actually spoke to the remodeler, Rogers says "one of my very first questions would be 'Tell me about the process of working with your company?'" This question actually serves two purposes. First, if the representative cannot answer quickly, easily and coherently it should raise a red flag. Everyone in the organization should be well aware of the company's process if they have a solid one. Second, Rogers said hearing the stated process would give him an indication of how organized and how thorough the company might be.
"Another big sticking point for me is responsiveness. Did the company answer my call or email quickly? If the communication and response time is not great from the beginning, don't expect it to get better." Rogers said responsiveness is one of the things he would ask past clients about when he spoke to the company's references. "First I would ask them to show me some of their projects that they are most proud of and why. That says a lot about the company and the person, whether they take pride in what they do or whether they're just trying to make money. If they are proud of what they've done, that will come through in how they present the project to you. Then look at the project they show you – are they proud of a simple design that you don't find impressive? Then maybe they are not the right company for you. Or is the design a complex execution that required a lot of creativity? If I liked the design and creative solutions I would then ask for their references."
Rogers says a big mistake many potential clients make when talking to a company's past clients is asking vague questions like "how was the project?" or "did you like the company?" Past clients may be hesitant to give the full truth about issues unless you frame the question in a specific way. "Ask past clients what unexpected problem arose on the project and how the remodeling company handled it. Or ask them to describe a challenging situation and how it was communicated by the company. There are always unexpected occurrences during a large project, what matters are how they were communicated and resolved."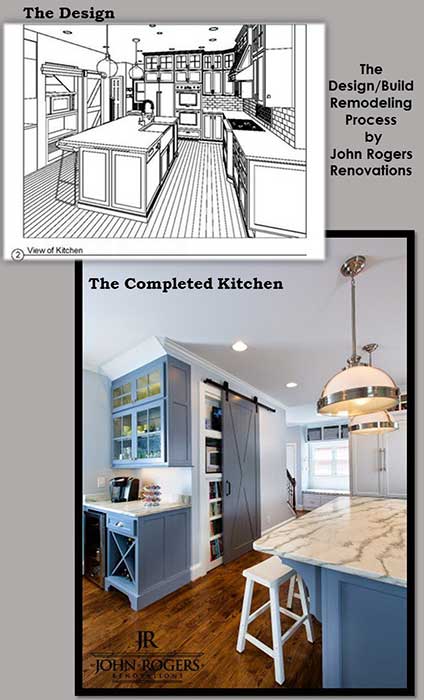 Past clients are a wealth of information and when speaking to them Rogers says you should be prepared with several specific questions. Besides the handling of the unexpected, Rogers says scheduling and billing are the other most important conversations. "Ask a past client how the company communicated about the daily schedule and the project timeline. How did they have access to the schedule? Did they have to ask the company for the schedule or did the company communicate it in advance? Did they ever come home and they were surprised to find that no one had been there that day? Did the workers show up when they said they were going to?" Along these lines, Rogers also recommends asking about the trade partner and subcontractors that may have worked on the project (electrician, plumber, HVAC). Were they neat and organized? Did they respect the home? Did they live up to what was promised?
You can ask about billing without discussing specific amounts. Namely, did the company's invoicing schedule make sense? Were the completion stages clear? Did you get any surprise invoices? How did the company handle change orders? "Ask the past clients if they felt the billing was fair or if they ever felt taken advantage of," Rogers says.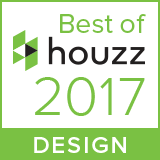 Finally, ask how the job closed out. Was it on schedule? If it extended beyond the original schedule, were they made appropriately aware of why the timeline was extended? "Was there a lengthy punch list that needed to be corrected at the end? This is a big pet peeve of mine. I would expect a project to close out smoothly with issues and questions addressed along the way and not at the end" Rogers said.
With 5-Star ratings on Houzz, Google and Facebook JR Renovations have clearly learned what it takes to deliver clients the projects of their dreams while maintaining outstanding service. "If a potential client asked me all of these questions, I would know they were looking for a firm like mine – I would know they were looking for excellence."